Yard signs are becoming more and more fashionable for politicians, salesmen, and DIY craftspeople. But people who make these signs themselves may not have prepared for the weather. Wind can blow your yard signs over. Sometimes, the sky rains on your parade. How do you protect your yard signs from heavy rain—or the accidental spray of a hose?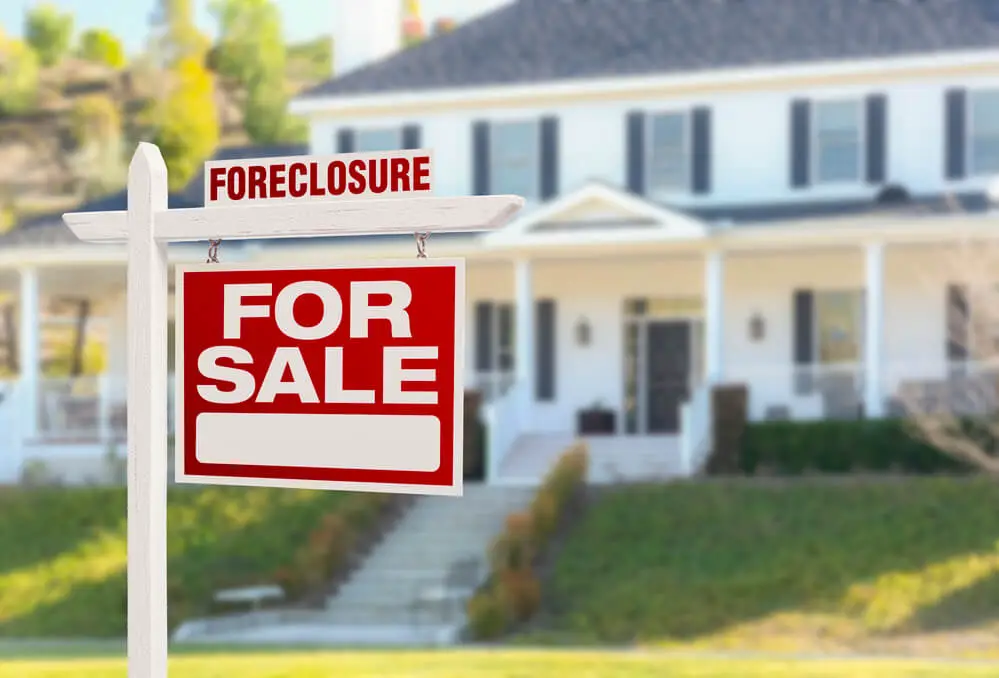 This article has "before" and "after" sections depending on how far your yard sign has come. If you are just starting your yard sign project, read "before" first. If, however, you just realized that your sign is at risk of rain damage, you can cut to "after" for quick, post-project solutions.
This article does not have to be read in order. Find the section that applies to your needs and go!
Tips to waterproof your outdoor sign
Before
This section is for people who think ahead when making their yard signs. Maybe you have had problems with your signs getting wet in the past and wish to prevent future issues. Perhaps you saw the rain coming or like being prepared. If you are new to designing yard signs, this section is for you; if you get your signs from a printer, the company has probably done much of this work for you. Read on to learn more about waterproofing your signs from the start.
Pick a Waterproof Material
If you have not yet started making your yard sign and are concerned about making it waterproof, the best thing is to use a waterproof material in the first place. What works best? Let's look at a few different materials.
Paper comes to mind immediately for most DIY signs. Waterproof paper exists if you go the DIY route. Do not use posterboard or cardboard if you are afraid of it getting wet. Most yard signs are made with corrugated plastic, but if your yard sign is advertising something like a garage sale, you may not have thought about it getting wet.
Plastic with the proper printing is the best way to go if you want a waterproof yard sign. Most companies that print yard signs use corrugated plastic (similar to cardboard, but it's made of plastic) by default, so if you get your yard signs from a printing company, they will probably be printed on a waterproof material already.
Metal is also a fine, usually waterproof material, but be careful. If you intend to have your sign out for a long time, it may rust. Make sure your metal sign is printed on something like stainless steel or aluminum if you are concerned about water damage.
Wood is usually okay for yard signs. But unlike plastic or metal, wood can rot if exposed to the elements for too long. It may even become a home for unwanted insects. We will discuss how to protect wooden yard signs in more detail later.
Use Colorfast Ink or Paint
When decorating your sign, it is important to consider your ink options. Not all inks and paints react to water the same way. Sharpies often suffice, but if you want to be sure, home improvement stores offer industrial-grade markers that write on almost any surface while also being waterproof. Printer ink will run in water.
After
But what if you just realized that you might need to waterproof your yard sign? That's what this section is for. This part is for readers who have yard signs that are already made. Here are some waterproofing methods that are usable after the sign-making process has begun.
Lamination
Let's use our garage sale example from earlier. Your garage sale will only last one weekend. After that, you can dispose of your sign. Unfortunately, rain is predicted for the weekend you want to host your garage sale. It probably isn't worth it to reschedule the sale or get a plastic sign. What should you do?
The easiest solution is probably to print the sign yourself and have it laminated. You can either do this yourself with lamination film and a matching press if you have it, or go to an office store like FedEx, Office Max/Depot, or Staples for a one-time job.
Tape
If lamination proves to be an issue, clear packing tape is the next best thing. It is easy to get, easy to put on any sign, and fairly easy to handle. Some places may not laminate signs of large, non-standard sizes, so packing tape will have to do. For best results, make your tape layers as flat as possible. Creases will let moisture in.
Fair warning: tape does not work as well as lamination. But for a sign with a short lifespan, that might not matter. In the long run, it is not as good as lamination or using waterproof materials to make your sign. Tape should be a last resort, but it is a solution that can work for a very temporary yard sign. The longer your sign is up, the worse of an idea tape becomes.
Sealants
If you have a wooden sign, a sign with vinyl letters, or a wooden sign with vinyl letters, this is probably the section you were waiting for. There are two major wood sealants on the market, so we will break their pros and cons down for you:
Mod Podge—A super-strong glue/sealant for craftspeople of all stripes. With over 17 different finishes and application methods, you may already have some on hand. Outdoor and Dishwasher Mod Podge are recommended if you wish to use a coat of Mod Podge on yard signs. However, note that some varieties have a very long cure time (some take 28 days) and show brush strokes more easily than other sealants. Read the labels before buying.
Polycrylic/polyurethane—These are very similar finishes designed to protect your wood from water and other outside damage. Apply light, even coats to completely seal your sign. Note that you should apply multiple coats for best results and let the sign cure for 24 hours before putting it outside.
Both of these are strong sealants that protect the wood from water damage. However, unless the sealant says so on the label, it will not be enough to prevent pests from getting into your signs. Pest prevention needs to be handled separately. Buying treated wood or using a sealant that advertises pest-controlling properties can help prevent termites, ants, and other wood-eating bugs from making a meal or home out of your yard sign. Check your wooden sign for insect damage before bringing it into the house.
Plexiglass Frames
Framing your sign has many benefits. It makes the sign harder to steal and heavier so that wind cannot blow it away.  And, yes, framing your yard sign can double as waterproofing. Seal any cracks tightly. In no way is this foolproof, but it is better than having no barrier at all.
Plastic Bags
This may sound like odd advice but hear it out: if you can find a clear plastic bag that fits over your yard sign, that is a valid way to temporarily waterproof it. Tie or seal it off so that no water gets in the bottom. Similar advice applies to project protectors, assuming you can seal the openings well enough. Again, these are temporary fixes. If the bag fits, use it.
Conclusion
There are many ways to waterproof your yard sign if you are afraid of rain or a sprinkler gone awry. We broke the advice down into before and after so that you can waterproof your sign regardless of how far along you are in the sign-making process. Whether you made a sign and suddenly need to waterproof it, or lost a sign to a storm and never want to experience that again, we hope this article has helped you weatherproof your yard sign.
Also read
How to Keep Your Yard Signs from Blowing away ( 11 Simple Tips)
How to prevent yard signs from being stolen ( 10 Simple Tips )